Description
Washing instructions
This waistcoat has to be washed by hand. The composition of the fabrics mean that they have to be ironed out the same way after washing. To achieve the best result, there shouldn't be any shrinkage, which you prevent by handwashing it. NB! Remember that you don't always have to wash your clothes – often you can get away with simply airing them. Read our general guide lines about wash & care here.
Styling tip
Veronica is a feminine business waistcoat. The gorgeous waistcoat is our version of a little black blazer, which should be present in every woman's wardrobe. It looks stunning with one of our many skirts and also goes perfectly with jeans. Actually, this tie-waist beauty goes with everything!
Follow us on Pinterest and see many more styling tips.
Behind the scenes of our production – Visiting our dressmakers in Bulgaria.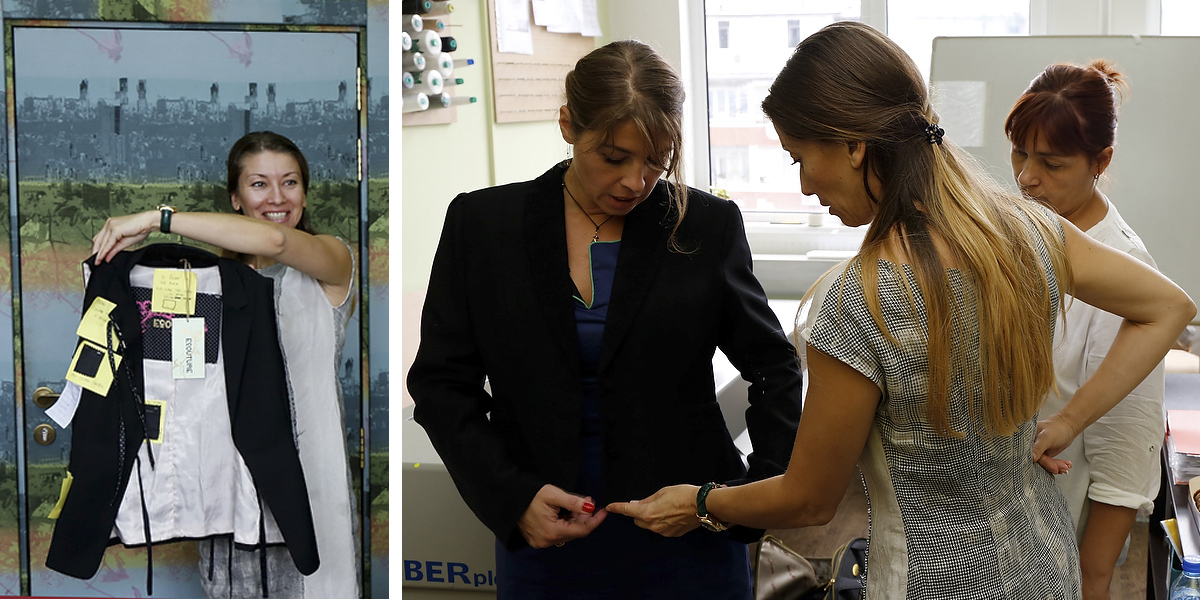 Johanne & Yana trying on samples and writing some of the many notes that go along with the design- and production process.